Service & Repair Estimates
Certified Transmission
503 East Santa Fe, Olathe, KS
Driving Directions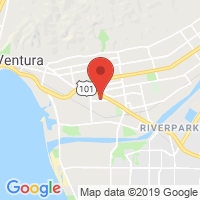 Weekdays:
7:30 AM to 6 PM
Closed Weekends
TESTIMONIALS
They also assisted me with the cost of the transmission with a wholesale price instead of retail. Awesome! I am completely satisfied and feel comfortable to take my car out of the city limits and travel with it once again.
Andrew and his transmission experts are pros. Very thorough review and laid out options. Very accommodating and a clean shop. I highly recommend.
I will definitely recommend Certified Transmission to family and friends in need of transmission service.
Randall Hawkinson
Louisburg KS
You guys are the best! Our 2002 Explorer is running absolutely flawless after the transmission flush, filter and fluid replacement you performed on our Ford Escape.
Great service, they took the time to explain the problem with my car in a way I could understand and kept me informed during the repair process
Wow, unbelievable customer service with a smile. You do not find transmission places in Olathe like this anymore. 5-STARS
eff even came in on a Saturday to lend us his oldie but goody Buick for free til my car was done 2 days later. We are very grateful for his classic and genuine service along with the repair technician!
The courteous and excellent service continued although the transmission problem was determined to be low transmission fluid. The fluid was replaced and the children and I went on our way!
When I do have a transmission problem, or anyone I know has one, guess where I will go, Certified Transmission.
Marshall Wuchter
Olathe KS
The job was completed in a timely manner and we felt blessed to have found someone who is customer service oriented. Thank you to both him and his transmission specialists.