Team
Certified Transmission understands the importance of finding a well-trained & qualified automotive transmission technician in the Olathe area. This is why our expert transmission technicians are professionally trained and certified. Each automotive specialist on our team strives for excellence in every repair and service performed at our shop.
Andrew Hardisty

John Arriaga

Kevin Brown
Andrew Hardisty
Store Manager
Andrew is the manager of Certified's transmission shop in Olathe and has been with Certified since 2013. Happy married for over 10 years, Andrew has 3 dogs named Oscar, Tyson, and Spud. One of Andrew's favorite things to do when not at the shop in Olathe is to take long road trips on his Harley-Davidson motorcycle or go on a hunting trip.
John Arriaga
Diagnostician
John brings over 15 years of automotive experience to our team here at Certified and is the diagnostician at the transmission shop in Olathe. John has a skill set that provides him the ability to diagnose transmission's complex electrical systems. John and his wife Susan have been married for 20 years and have 4 children that they love spending time with. When not at the shop in Olathe diagnosing transmission problems, John is a certified scuba diver, enjoys boating, and building unique vehicles. Nirvana and the Beach boys are his favorite bands, and he enjoys traveling to warm destinations. Jeep Wranglers are his favorite vehicle.
Kevin Brown
Technician
Kevin been working in the auto industry for over 20 years and has been with Certified Transmission for over eight years. Kevin started working at Certified's Gladstone transmission shop and was transferred to the Olathe location. Kevin has experience with every make and model of vehicle that comes into our shops and is an ASE certified technician.
Certified Transmission
503 East Santa Fe, Olathe, KS
Driving Directions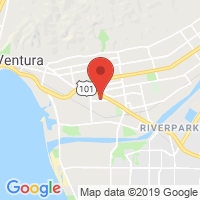 Weekdays:
7:30 AM to 6 PM
Closed Weekends
TESTIMONIALS
I will definitely recommend Certified Transmission to family and friends in need of transmission service.
Randall Hawkinson
Louisburg KS
The courteous and excellent service continued although the transmission problem was determined to be low transmission fluid. The fluid was replaced and the children and I went on our way!
Andrew and his transmission experts are pros. Very thorough review and laid out options. Very accommodating and a clean shop. I highly recommend.
Wow, unbelievable customer service with a smile. You do not find transmission places in Olathe like this anymore. 5-STARS
You guys are the best! Our 2002 Explorer is running absolutely flawless after the transmission flush, filter and fluid replacement you performed on our Ford Escape.
The job was completed in a timely manner and we felt blessed to have found someone who is customer service oriented. Thank you to both him and his transmission specialists.
Personable and friendly and just an absolute joy to do business with. Price was more than reasonable. I will recommend Certified Transmission to anyone and everyone!
They also assisted me with the cost of the transmission with a wholesale price instead of retail. Awesome! I am completely satisfied and feel comfortable to take my car out of the city limits and travel with it once again.
Great service, they took the time to explain the problem with my car in a way I could understand and kept me informed during the repair process
Certified Transmission has just gained a customer for life. Thank you again Jeff and the rest of your team in Olathe.